Services
Johnson Hearing Services is a full service provider of clinical and diagnostic audiological products, services and counseling.
Hearing Tests
Hearing Testing and Evaluations
Choosing the right hearing aid starts with a clear understanding of your unique hearing loss needs. Our advanced testing procedures accurately identify whether or not you have hearing loss and measure the type and severity. Comprehensive diagnostic hearing evaluations are provided by Aaron L. Johnson, Au.D. and are subject to professional service fees.  Most insurance policies cover these services. We will assist in filing your insurance claim for these services.
The test is conducted by inserting a soft tip into the patient's ear. The test will produce clicking or buzzing sounds, which stimulate certain hair cells in the cochlea. If the hair cells are healthy, they will send back a sound (similar to an echo).
More on Otoacoustic Emissions Test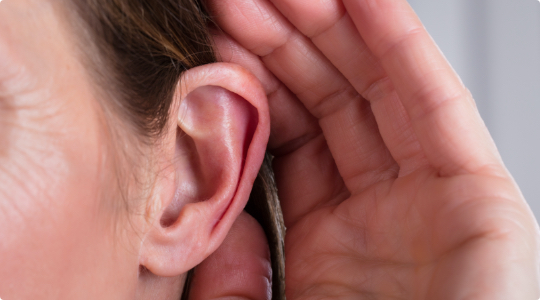 Online Hearing Test
Think You Might Have Hearing Loss?
Take our free, 5-minute online test to get a better understanding of your hearing health. It can determine if a professional screening is right for you.
Our Process
Finding the Perfect Match.
Hearing loss looks different for everyone, and as a result, there are a number of hearing aid varieties on the market. Through careful evaluations and custom fittings, we'll help you find the best device for your hearing loss needs.
Hearing Aid Services
We Service Your Devices
From hearing aid screening, selection and fittings, to ongoing maintenance and repairs – we offer a wide range of services to keep your hearing aids performing their best.
Once you've chosen hearing aids, the next step is to get them fitted and working just right. Your provider will walk you through proper care and maintenance, as well as make adjustments to ensure you're getting the most from your new device.
More on Hearing Aid Dispensing and Fitting
Life happens, and wear and tear on your hearing aids is normal. If your device isn't functioning properly, bring them in to have them assessed. Whether it's physical damage or aging parts, your provider can address the issue and get you back to better hearing.
More on Hearing Aid Repair